CFA: Course Details, Level 1, Exam, Certification, Eligibility and Fees in India
CFA® is a globally recognized credential that helps you demonstrate mastery over advanced investment analysis & real-time portfolio management.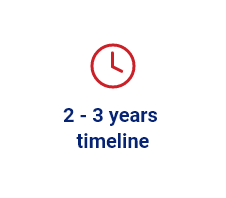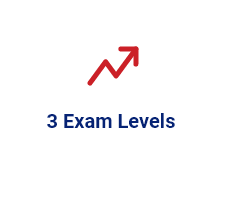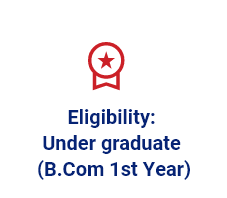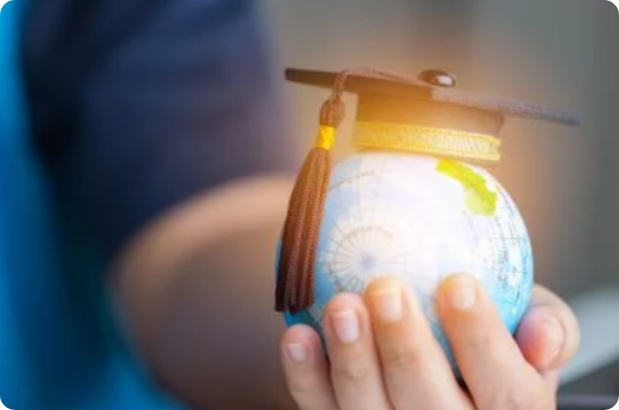 CFA Course Details
CFA Full Form is Chartered Financial Analyst
If you are an investment professional and want to take your studies further to get a designated job, CFA course is at your doorstep. Chartered Financial Analyst is the most enviable choice for investment and financial professionals. CFA course is a postgraduate professional program that is offered internationally by CFA Institute (formerly AIMR).
The Probability of ending up in a high-paying, reputed job in the field of finance and investment management increases on completion of the 3 levels of CFA.
CFA course encompasses a broad range of subjects including advanced investment probability theory, analysis, fixed income, derivatives, corporate finance, statistics, alternative investments, and portfolio management.

CFA has 3 levels; Exam structure and difficulty level
Level I
The difficulty of level 1 can be compared with a diploma.
It is divided into 135-minute sessions (an optional break is available between the breaks) with multiple-choice questions having no negative marking.
Each session is 2 hours and 15 minutes.
Total number of questions - 180
The exam is conducted 4 times in a year – February, May, August, and November.
Level II
The complexity of questions in level 2 increases, a candidate will need more focus, patience, and dedication to choose the correct option in the exam.
It is the hardest level as compared to other levels.
It is divided into two sessions each of 2 hours and 12 minutes, the exam consisting of Vignette-supported multiple choice with each question carrying 3 points.
Total number of questions – 88
The exam is conducted 3 times a year in February, August, and November.
Level III
The complication of this level is lesser than the previous levels listed above.
It consists of two sessions each of 2 hours and 12 minutes which makes the total time duration of 4 hours and 24 minutes.
It incorporates two types of question formats; Essay Question and multiple Choice Question with each question having a weightage of 3 marks.
Total number of questions - 44
The exam is conducted twice a year in February and August.
CFA Difficulty Level
Topics and Structure
Level I
Level II
Level III

Ethical and Professional Standards

15-20%
10-15%
10-15%

Quantitative Methods

6-9%
5-10%
0

Economics

6-9%
5-10%
5-10%

Financial Statement Analysis

11-14%
10-15%
0

Corporate Issuer

6-9%
5-10%
0

Equity Investments

11-14%
10-15%
10-15%

Fixed Income

11-14%
10-15%
15-20%

Derivatives

5-8%
5-10%
5-10%

Alternative Investments

7-10%
5-10%
5-10%

Portfolio Management and Wealth Planning

8-12%
10-15%
35-40%
CFA Certification
Gaining CFA certification will be proved beneficial for your economic status and your career.
CFA measures the credibility of financial analysts. CFA certification ensures that a person has ethical grounding, ability, dedication and analytical skills necessary for the job.
CFA ELIGIBILITY
A UG degree in Finance, Banking and other related streams is a must for candidates appearing for CFA before appearing for Level 2 exam.
Students in the final year of graduation can also apply for CFA Level 1 examination.
Working professionals must complete 4000 working hours to be eligible to apply.
The professional work experience need not to be necessarily investment related. Any internship or article ship will also act as work experience.
Candidates who wishes to apply must have a passport.

ADVANTAGES OF CFA CERTIFICATION
Being the most prestigious certification course in the world of finance and management it boosts your CV with great credential.
On completion of CFA course, the probability of getting jobs with higher salary increases.
CFA certification opens gateway for more career paths.
CFA Certification is globally accepted and recognized not just in US & Canada but also in Europe & Asia, this increases your chance to move and settle in abroad.
The value of CFA certification has increased with the expansion of finance and investment industry.
Unlike other certification courses, one can easily go around with having a CFA charter and MBA both at once.
CFA COURSE FEES
| PROGRAM | Level I | Level II | Level III |
| --- | --- | --- | --- |
| VGLD Material & Fees (incl GST) | INR 29,999 | $1200 | $1200 |
| CFA exam fees paid to CFA Institute | INR 29,999 | $1200 | $1200 |
| One time registration fees | $350 | | |
CFA exams are now online
With VGLD, choose a CFA® study plan tailored to your needs.
10 Year Average Pass Rate
Exam Format and Dates
Be fully prepared for exams with VGLD CFA® mock-up exams that have the same interface as the real computer-based tests.
Level I
Multiple choice questions
Exam Windows
FEBRUARY
MAY
AUGUST
NOVEMBER
Level II
Multiple choice questions
Level III
Multiple choice questions
Course offering from VGLD
VGLD is a candidate's proven path to success!
| Offerings | Level I | Level II | Level III |
| --- | --- | --- | --- |
| 100 + hours of recorded lectures | | | |
| 30-45 minutes bite-sized videos | | | |
| 1000 practice Questions | | | |
| Review Mock Exams | | | |
| Printable notes/material | | | |
| Exam assistance | | | |
| Life time access | | | |
| | | | |
Career Paths and Jobs for CFA® Charterholders
A global gold-standard for the investment management profession, the CFA® designation is valued by employers for roles and functions in every sector of the global finance industry - including portfolio management, analysis, private wealth, and consulting.
Investment Management Sectors
Private Wealth Management
Commercial Banking
Investment Banking
Asset Management
Insurance
Enroll Now
Jobs For CFA Charterholders
Risk Analysis and Risk Management
Portfolio Management
Investment Strategy
Consulting
Research
Enroll Now
Roadmap to earning the CFA charterholder VGLD
Pass 3-level CFA® exam
Passing the exam for all three levels is a requirement to obtain the CFA® charter.
Achieve Qualified Work Experience
You must have at least 4,000 hours of experience, completed in a minimum of 36 months
Submit Reference Letters
To support your membership application, you need 2-3 professional references.
Apply for the CFA® Charter
Submit your membership application to CFA® Institute. Once approved, you will earn the letters "CFA" after your name
FAQs
The duration of the CFA course is between 1.5 and 4 years.
CFA is seen as being less challenging than CA because it calls for greater concentration, commitment, and time management.
Each course has its own distinctions. A CFA aspires to work in the subject of portfolio management, while a CA is committed to the areas of tax and audit.
The CFA exam can be tough, with each level having its unique complexity.
Sectors such as, Risk Analysis and Risk Management, Portfolio Management, Investment Strategy, Consulting, Research ensures highest salaries.
Yes, anyone enrolled in an undergraduate program in the fields of finance, banking, or other similar fields is qualified to take the CFA tests. For those who intend to sit for the CFA LEVEL 2 examination, a UG degree is required.
A student pursuing an MBA cannot work full-time since the MBA demands full-time study, whereas a CFA student can study while working full-time. An MBA student, on the other hand, has a higher earning potential than a CFA student.
Yes, algebra and statistics are among the fundamental math topics that CFA requires.
Disclaimer
CFA Institute do not endorse, promote, review, or warrant the accuracy or quality of the products or services offered by VGLD. CFA Institute, CFA®, and Chartered Financial Analyst® are trademarks owned by CFA Institute.